Fashion is all about expressing what your personal style and personality is! One of the keys to creating stylish and effortless outfits is knowing how to pair your tops and bottoms. When you master the art of coordination, you can step out with confidence, knowing you look put together. In this guide, we'll provide you with valuable tips and advice on how to seamlessly match tops for women and bottoms to create a variety of complete and stylish looks.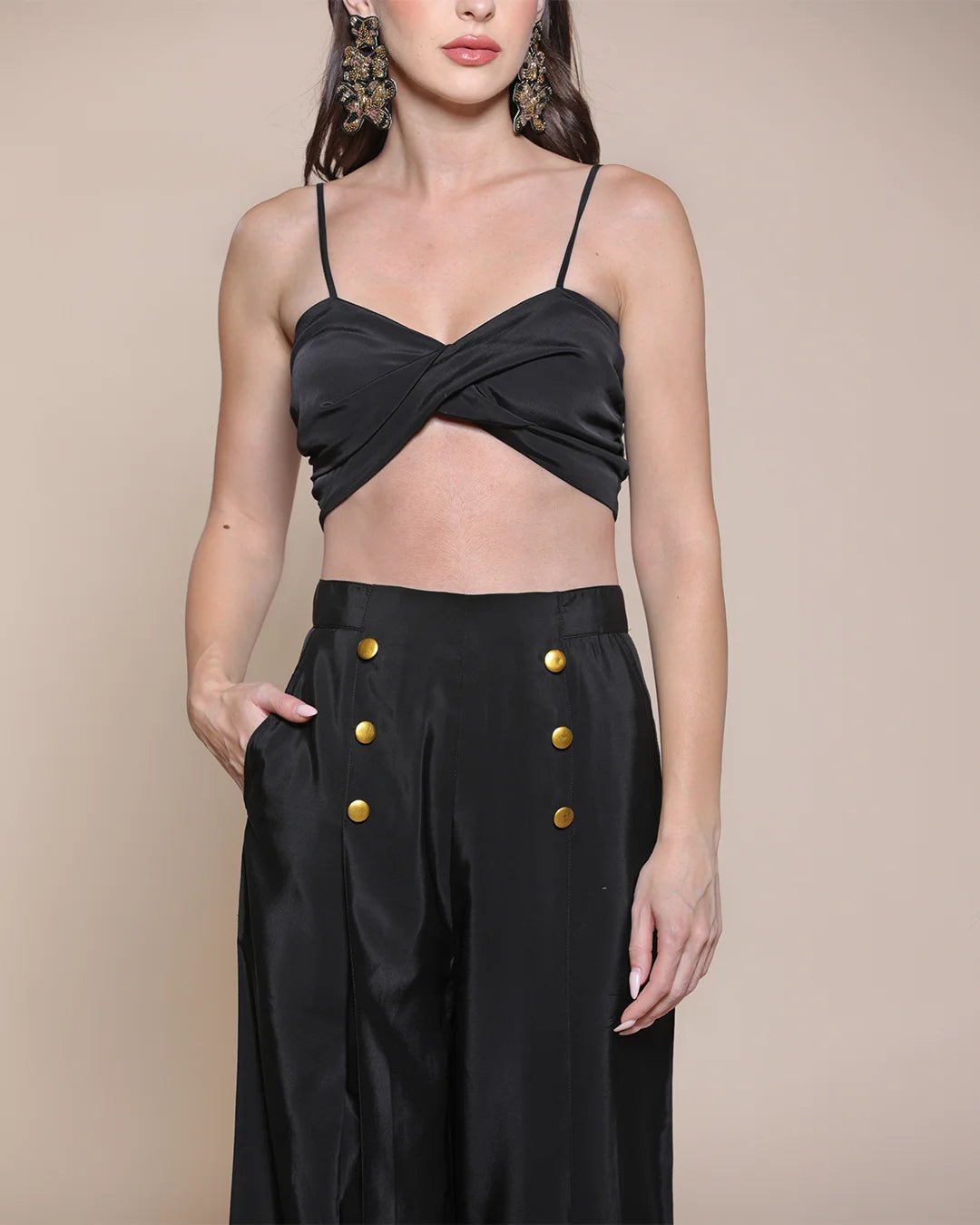 Understanding Your Style
Before diving into the specifics of matching tops and bottoms, it's essential to understand your personal style. Take a moment to assess your fashion preferences, whether they're casual, classic, bohemian, or eclectic. Knowing your style will help you make informed choices when pairing your clothing.
Color Coordination
One of the fundamental aspects of matching tops and bottoms is color coordination. Here are some strategies to help you create harmonious outfits.
1. Monochromatic Magic: An easy way to look effortlessly stylish is by wearing pieces in the same color or similar shades. Monochromatic outfits create an elongating effect because of the monochrome effect. This makes you look very classy and enhances your overall personality.
2. Contrast with Neutrals: Pair colorful tops with neutral bottoms or vice versa. This contrast adds visual interest and sophistication to your outfit.
3. Complementary Colors: Experiment with complementary color pairs like blue and orange or purple and yellow. These combinations can be striking when done right.
4. Print Mixing: If you're confident in your fashion choices, try mixing prints and patterns. A striped top with a floral skirt, for example, can make a bold and fashionable statement.
Proportions and Silhouettes
Matching tops and bottoms also involves understanding proportions and silhouettes. Here are some tips to get your proportions and coordination right: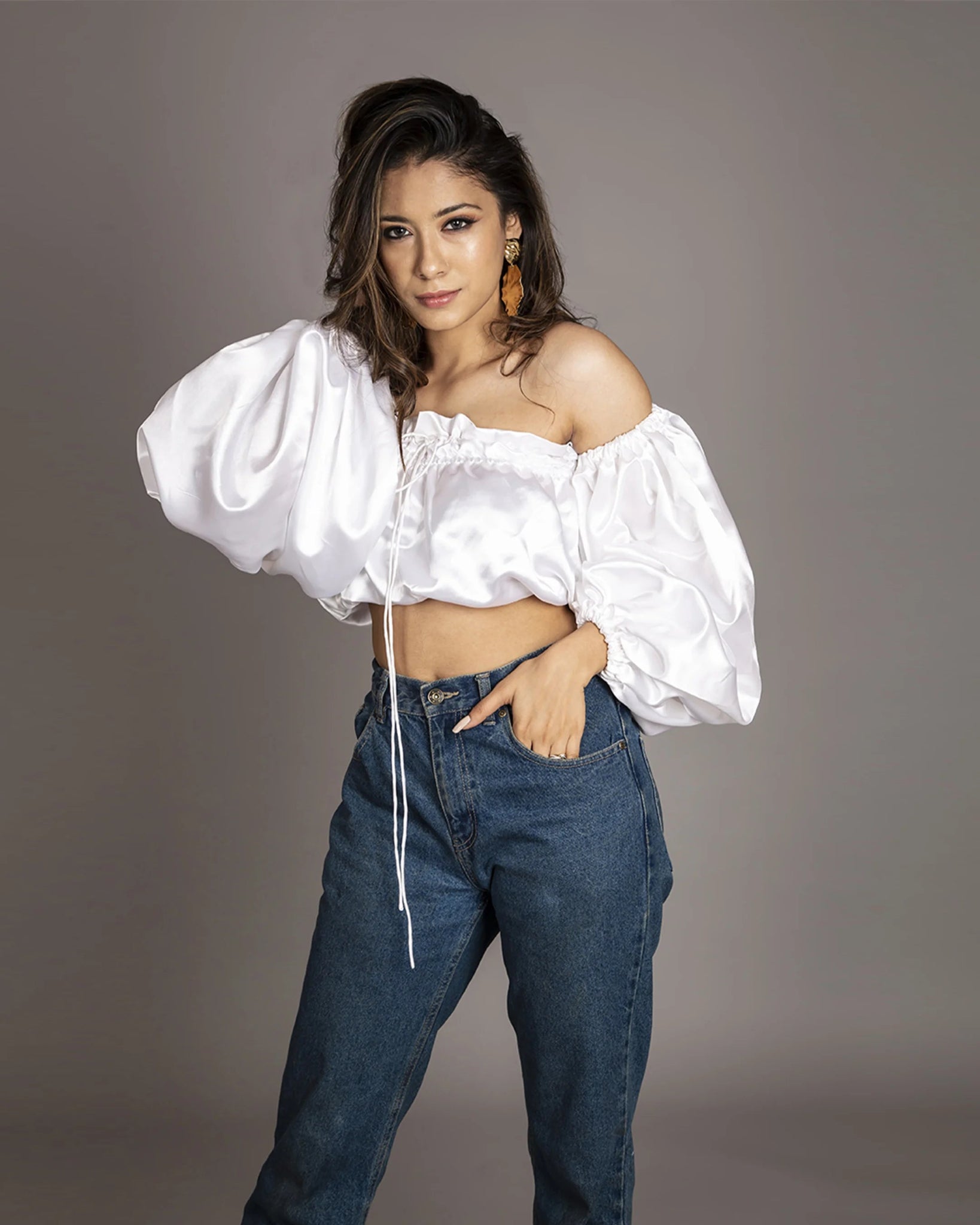 1. Balance Loose with Fitted: If you're wearing a loose, flowy top, balance it with fitted or tailored bottoms, like skinny jeans or pencil skirts, and vice versa.
2. Crop Tops and High-Waisted Bottoms: Pairing a crop top for women with high-waisted pants or skirts can create a flattering and trendy look that shows off your midriff without revealing too much.
3. Tuck It In: Tucking in your top, whether it's a blouse or a T-shirt, can instantly elevate your outfit. It defines your waistline and adds a polished touch.
Texture and Fabric Play
Texture and fabric choices can significantly impact your outfit's overall aesthetic:
1. Mix Textures: Pair a silk blouse with denim jeans or a chunky knit sweater with leather leggings for a visually interesting combination of textures.
2. Drape and Structure: Delicate, flowy tops pair well with structured bottoms, while structured tops complement flowy skirts or pants.
3. Occasion-Appropriate Fabrics: Consider the occasion when choosing your fabric. Linen or cotton tops are great for casual settings, while silk or satin can work for more formal events.
Footwear Matters
Remember that your footwear choice can affect how well your top and bottom coordinate. Here are a few points to keep in mind while choosing your exact footwear: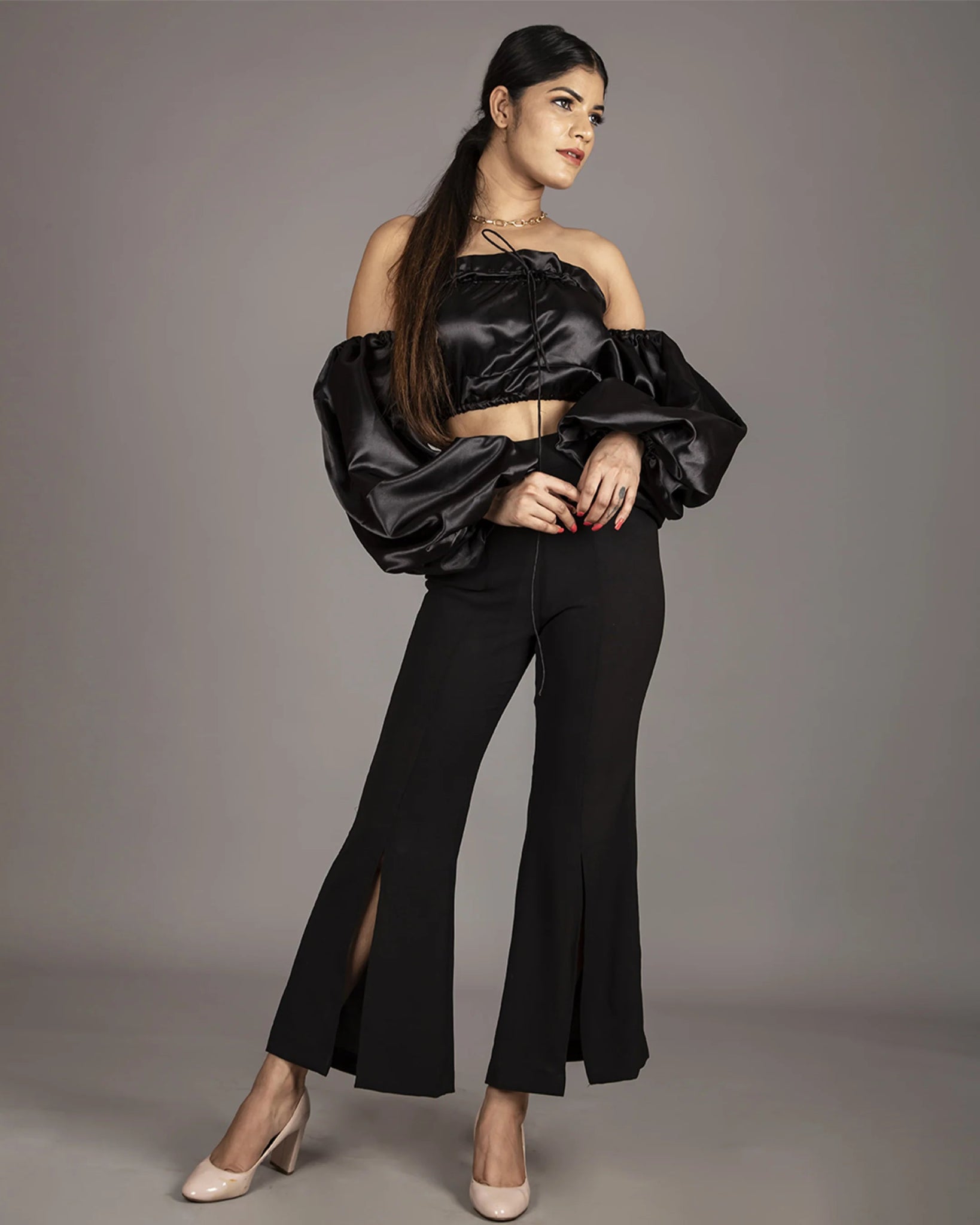 1. Match the Vibe: Casual outfits pair well with sneakers or flats, while heels or ankle boots can elevate a more formal look.
2. Color Coordination: Consider the color of your footwear to ensure it complements your outfit. Neutral shoes often work with a variety of outfits.
3. Leg-Lengthening Effect: Nude heels can create a leg-lengthening effect, making you appear taller and more elegant.
Accessorizing for Cohesion
Accessories can tie your outfit together and add a finishing touch:
1. Belt It: Adding a belt can cinch your waist and create a more put-together appearance. Match the belt's color and style to your outfit.
2. Statement Jewelry: Consider using statement jewelry pieces that complement the color or style of your clothing.
3. Bag and Shoes: Coordinating your bag with your shoes can create a polished and cohesive look.
Create Outfit Combinations
Now that you have an understanding of how to match tops and bottoms, let's explore some outfit combinations to get you started:
1. Classic Chic: Pair a white button-down shirt with black tailored pants and black pumps. Add a statement necklace for a pop of elegance.
2. Casual Cool: Combine a graphic T-shirt with distressed jeans and sneakers for an effortlessly cool and comfortable outfit.
3. Boho Vibes: Wear a flowy floral blouse with wide-leg bohemian pants and sandals. You can finish the look with funky layered necklaces and add a stylish hat. This will give an overall bohemian vibe, and make you look attractive.
4. Desk-to-Dinner: Choose a fitted blazer, a tucked-in blouse, and tailored slacks for a professional look. Swap out the blazer for a statement necklace to transition into an evening outfit.
5. Effortless Summer: A breezy tank top with high-waisted shorts and espadrille wedges creates a perfect summer look. Complete it with a straw hat and oversized sunglasses.
Signing Off
In conclusion, mastering the art of matching tops for women and bottoms is a valuable skill for creating stylish and effortless outfits. By considering color coordination, proportions, textures, fabrics, and accessories, you can mix and match your clothing to suit your style and the occasion or get help with Wabi Sabi Styles. Whether you're aiming for a casual, classic, bohemian, or eclectic look, with these tips in mind, you'll be well on your way to creating fashionable outfits that reflect your individuality and leave you feeling confident and put-together.