Riley Gaines, former NCAA standout swimmer from Kentucky and current Independent Women's Voices advisor, speaks to White House press secretary Karine Jean-Pierre on transgender engagement The women's movement responded with dissent.
Jean-Pierre was asked what the White House would say to parents concerned about their daughters and their safety when they compete against transgender girls in arenas such as high school sports.
CLICK HERE FOR MORE SPORTS COVERAGE ON FOXNEWS.COM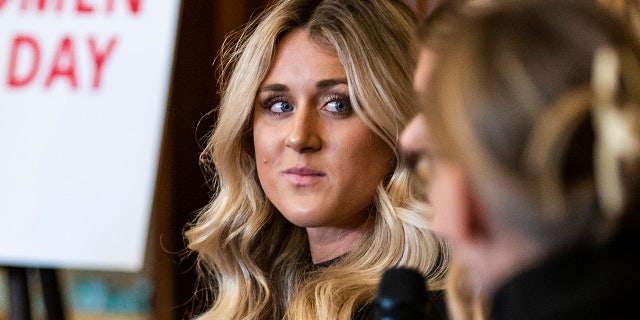 Responding to reporters, Jean-Pierre said he meant "transgender kids are dangerous". She called it a "dangerous statement" and dismissed what she was given as "broad" examples.
Gaines tweeted about the exchange late Tuesday.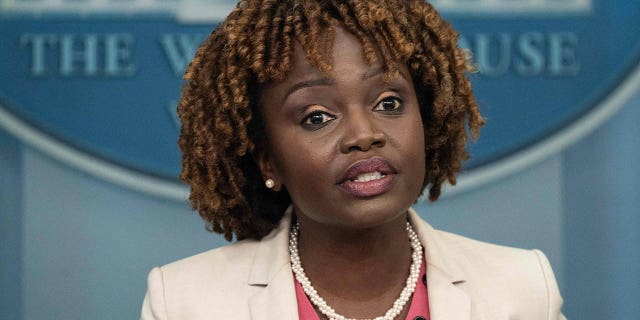 "When they say 'inclusion,' know what they really mean is exclusion," she tweeted.
LIA THOMAS' UPENN teammate speaks out, says college 'want us to be quiet'
"The message this sends to all women is that our safety doesn't matter. Neither does our privacy, fairness, equal opportunity or dignity. Misogyny is hitting us in the face."
Gaines has been among those who have spearheaded the exclusion of transgender girls and women from the girls' and women's movement in the name of fairness and equality.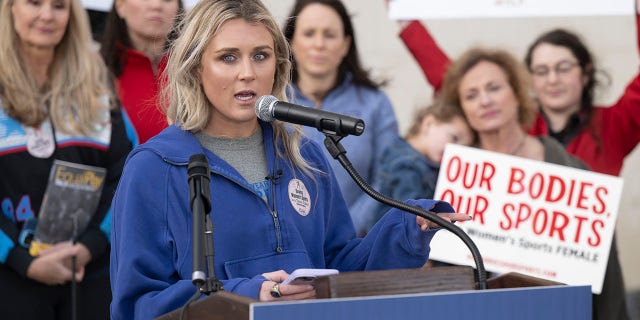 Gaines was on Capitol Hill last month for the unveiling of House Republican Women's Rights Act legislation. At a news conference, she explained that the bill would define the term "female" in federal law in support of other bills such as the Protection of Women and Girls in Sports Act recently passed by the House of Representatives.
Click here for the Fox News app
President Biden has vowed to veto the bill if it ever lands on his desk.


This news collected fromSource link