It's been years since a sexy stranger approached me on the street. But there he was, leaning closer, smiling knowingly.
Only this handsome guy doesn't want to talk to me at all. He wanted to talk to… my 11-year-old son, who was walking beside me in the Portugal jersey. Chat with them. About Manchester City. Then there is Bayern Munich. Finally, Real Madrid's standings in the Champions League final.
Lucas has always understood this. As we walk to school, CVS employees, Uber drivers, and regular workers at work all call out to him on a regular basis in response to the sports teams on his T-shirts.
"Barcelona, ​​brother!"
"Go, giant!"
"The Nets are on time!"
I just smile like I have a clue.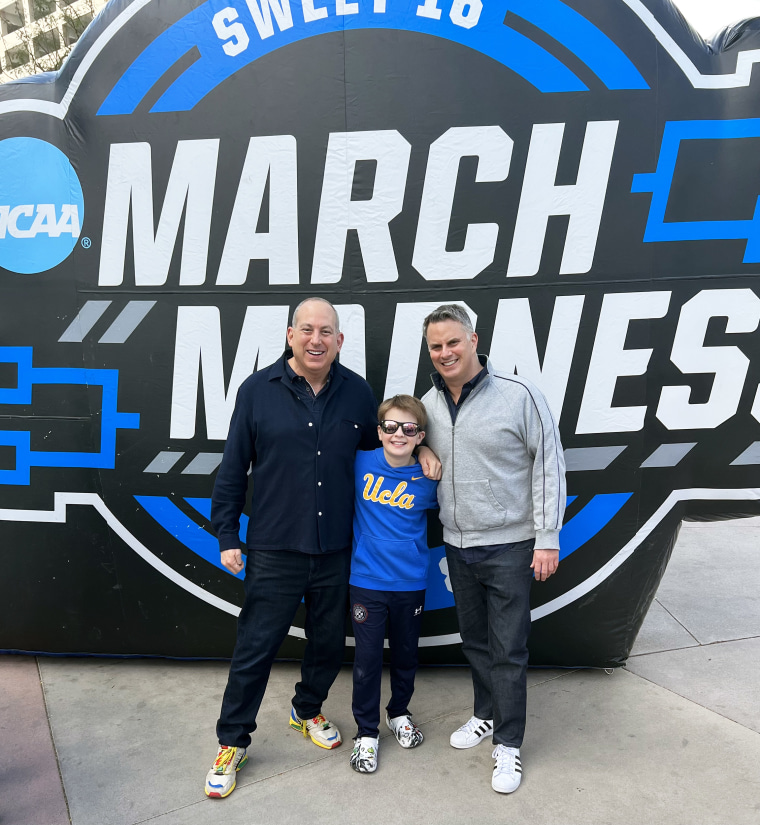 And that's just the beginning.I'm not just illiterate the speech about Exercise – I am allergic to exercise itself. I can't throw a ball, and I never cared to watch others do it. When I was an undergrad at Big Ten school Northwestern, I didn't play a single football game. I've been to Citi Field just to see Lady Gaga. If friends want to talk about sports, they'll find other lucky guys. This has all worked out perfectly for me for decades.
But then, it can be exhausting. My husband, Jack, and I are parents to a boy who becomes more and more fascinated with people who catch, kick and dribble each year. Now he's not even 10 years old, he'll stay up late watching college basketball drafts on ESPN, he'll intuit when the Knicks play, he'll have posters of sports stars on his bedroom wall (a generation ago, my only posters were movies and Madonna). His other father loved sports and seriously communicated with Lucas about those sports to some degree of success. But to me, it's not even worth trying. I can't keep up. Sometimes it hurts.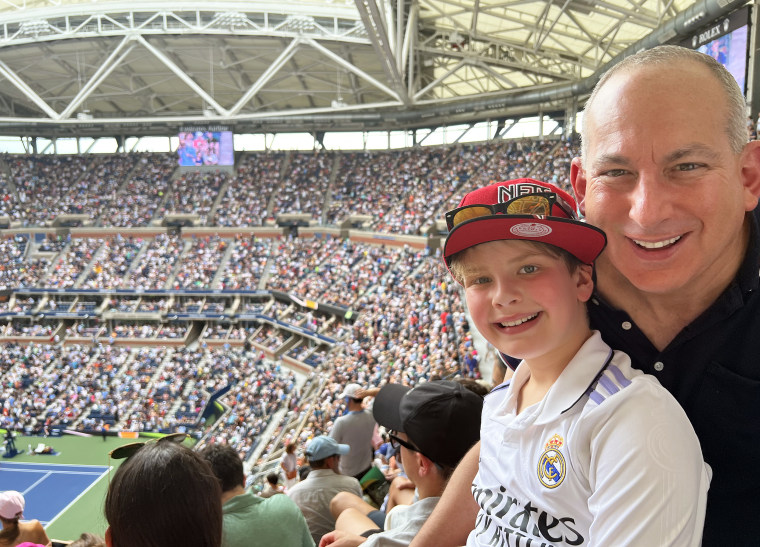 Lucas was invited to watch a basketball tournament at the Barclays Center. No one texted me to join. Lucas is planning a Super Bowl party. I stayed home and ate too many Buffalo wings.
Often my son and I feel like we're on two parallel tracks—doing the same thing, but in very different ways. I haven't missed a gossip-filled sixth page of the New York Post in 25 years, but Lucas starts reading the paper from the back cover in the morning and stops after the sports section. He started Netflix a few years ago, not for "The Crown," but for "The Last Dance," which he wanted to watch (and watch repeatedly) on Dr. Michael Jordan. We all talk about 'Chelsea' a lot, but I mean the New York City area where we make our home, and he's charting the ranks of English football teams in the Champions League.
It wasn't just men on the street who ended up talking to Lucas about sports.A few months ago, Lucas got in a hot van from the airport to ease the tension, and the angry guy next to me was wearing a Minnesota Vikings t-shirt, and he was talking scores and playing back and forth for 20 minutes next to me, until they're like two old drinking buddies
Then at a March Madness game in Las Vegas during spring break, a sports reporter spotted Lucas' UCLA jersey and interviewed him, asking, "Who's the funniest ever college basketball player?" Lucas' response: "Jabbar—three championships." He was the only kid on the show. part It ended up on TikTok, which is fitting, since Lucas and his friends often collect their sports stats there. Interesting Kareem fact of course not mine as I know the star from the movie "Airplane". I don't know why, but no one ever comes to me to chat about my "Carrie White For Prom Queen" t-shirt.
Lucas is very good at talking about sports with adults, and sometimes he has a better relationship with the dads in our lives than I do. The night my cousin Bill stayed over, he and Lucas went all the way to whether New York Giants quarterback Daniel Jones should get a big contract. (I just went to bed.) A few weeks ago, we visited our dad friend Doug, who in 60 seconds invited Lucas to take a shot in his driveway. (I was just sipping coffee and babbling with Doug's wife.) Many friends often took Lucas and their sons out to play soccer, soccer, or basketball. (I'm just asking when they can get him home.)


This news collected fromSource link