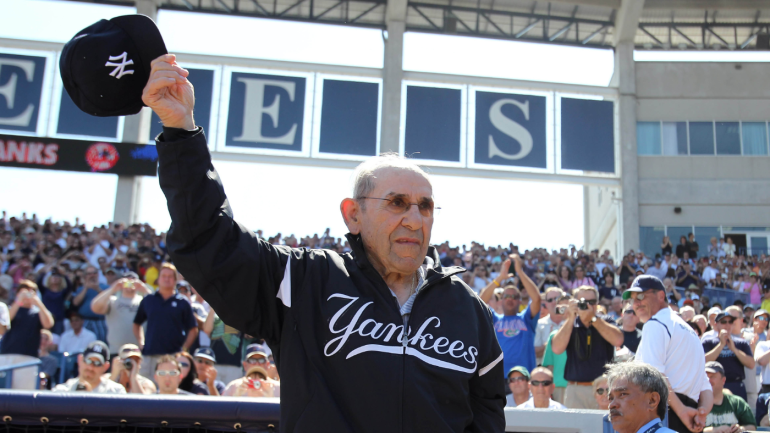 NASA
The U.S. Attorney's Office for the Middle District of Pennsylvania announced Thursday that it has charged nine men with conspiracy over more than 20 years "Break into multiple museums and other institutions and steal priceless artwork, sports memorabilia and other items." Eight of the nine turned themselves in.
The men are accused of stealing a number of prominent baseball memorabilia, including a World Series ring belonging to Yogi Berra; individual awards belonging to Berra and Roger Maris; and a jersey belonging to Kristy Matthewson.
Here is the full list of baseball items from the Department of Justice:
In 1999, a Christy Mathewson jersey and two contracts signed by Mathewson were stolen at Keystone College in Factoryville, Pennsylvania;
Nine (9) World Series rings, seven (7) other championship rings, and two (2) MVP medals awarded to Yogi Berra, valued at over $1,000,000, in 2014 from the Yogi Berra Museum and Learning Center in Little Falls, NJ stolen;
The Hickok belt and MVP trophy awarded to Roger Maris, stolen from the Roger Maris Museum in Fargo, North Dakota, in 2016;
The U.S. Department of Justice alleges that the nine men "melted the souvenirs into easily transportable metal discs or rods" and that they "sold the raw metal to others in the New York City area for hundreds or thousands of dollars, but Significantly less than the value of the stolen item will be calculated at fair market value."
All nine defendants are men in their 40s or 50s.




This news collected fromSource link