Legendary commentator Martin Taylor is to leave Sky Sports ahead of the new season after leading the company's Premier League coverage for more than 30 years.
The 77-year-old has left an indelible mark on English football as Sky's chief Premier League commentator since its inception in 1992, and his voice has been inextricably linked to some of the most iconic moments in football history wisps of contact.
Taylor said: "In my humble opinion, Sky Sports' big business today stems from Sky Sports' innovative and enlightening coverage of the Premier League.
"It has been a privilege to play a small part in the broadcast history of the world's greatest league. Along the way, I have worked with so many amazing professionals in all aspects of the television industry. I thank all of them for their support and professionalism Knowledge. It's an honor to be part of a very talented team."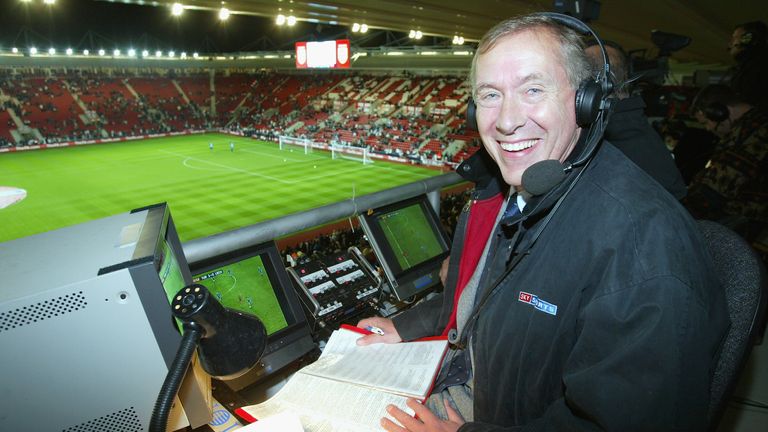 Taylor has officiated thousands of matches during his career, covering Champions League, World Cup and European Championship finals.
But it was his coverage of the breathtaking climax of the 2011/12 season, where he captured the importance of Sergio Aguero's dramatic title-winning goal and the thrill of City's first-ever Premier League title, That's arguably the most — enduring memory of his illustrious career.
Gary Hughes, sky sportsThe Director of Football said: "Everyone at Sky Sports would like to sincerely thank Martin for his unparalleled contribution and dedication to our coverage over the past 30 years. 'The Voice' will always be synonymous with the Premier League and Sky Sports. When you think of When you comment, you think of Martin Taylor.
"'Collymore Closed' [from Liverpool's 4-3 win over Newcastle in 1996] And "Aguerrrrrrrooooooooooo" are two of the greatest moments in Premier League history. We thank him and wish him the best for the future. "
Premier League chief executive Richard Masters said: "Martin has had an incredible broadcasting career, almost 50 years of football commentary and his voice has been synonymous with the Premier League since its inception in 1992.
"He made an extraordinary contribution to the game and generations of fans will always remember what he said in those big game moments and of course Aguero's 'that goal' on the last day of the 2012 season.
"Whether it's on Sky Sports, ITV or globally, through his work with Premier League production companies and other international broadcasters, covering the Premier League, European games or the World Cup, Martin's insightful commentary and analysis always contribute to the game. Add something special.
"On behalf of everyone in the Premier League I would like to thank Martin for the incredible role he has played and we will miss him in the Sky Sports commentary box."


This news collected fromSource link