Dickinson — City of Dickinson to enter into exciting partnership with Dickinson-based Active LLC JK3S, LLC to bring beer garden and liquor sales to highly anticipated LIVE at Legacy Square concert series .
Following a blind bidding process, Jason Rodakowski, representing JK3S, LLC, was selected as the winning bidder after meeting the $10,000 minimum bid requirement. The city said the process included a fine-grained revision of its ordinance to define the bidding and licensing process, ensuring transparency and efficiency in the sale of alcohol at the newly formed Dickinson Legacy Square.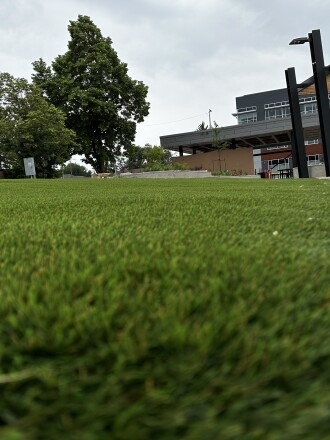 "We are excited to host our community at our new venue in downtown Dickinson," said City Administrator Dustin Dassinger. "Concerts and other programming at Dickinson Legacy Square will bring a new sense of destination to our downtown, and we look forward to building on our existing relationships and partnering with local businesses in this new endeavor."
Dickinson Legacy Square is scheduled to have a grand opening on Saturday, June 24th, with ceremonies starting at 5pm. The festivities will kick off with a captivating performance by country artists Tyler Hammond and Ron Keel: Metal Cowboy.
As a gesture of inclusivity, the public is invited to attend these free concerts and indulge in a wide variety of food, drink and vendors. Families will find dedicated children's spaces in the Bravera car park near the plaza, including the new Bravera Kids Zone sponsored by Bravera Bank and Entertainment Explosion of Dickinson.
The robust concert series will continue on designated Thursday evenings throughout the summer, starting at 6pm, when attendees can look forward to an eclectic line-up of local, regional and national recording artists representing a variety of musical genres. The LIVE at Legacy Square concert series promises an immersive and memorable experience for music lovers of all ages.
For more information on the LIVE at Legacy Square concert series and the newly established Dickinson Legacy Square venue, interested individuals are encouraged to visit the official Facebook page or visit the website
www.DickinsonGov.com/Legacy-Square
.
According to Joel Walters, Director of Marketing and Events for the City of Dickinson, the partnership with JK3S, LLC is expected to not only enhance the local entertainment scene, but also strengthen ties to the community and local businesses.
James B. Miller, Jr. is an editor at The Dickinson Press in Dickinson, North Dakota. He strives to bring community-driven, professional, and hyperlocal journalism to southwestern North Dakota.




This news collected fromSource link